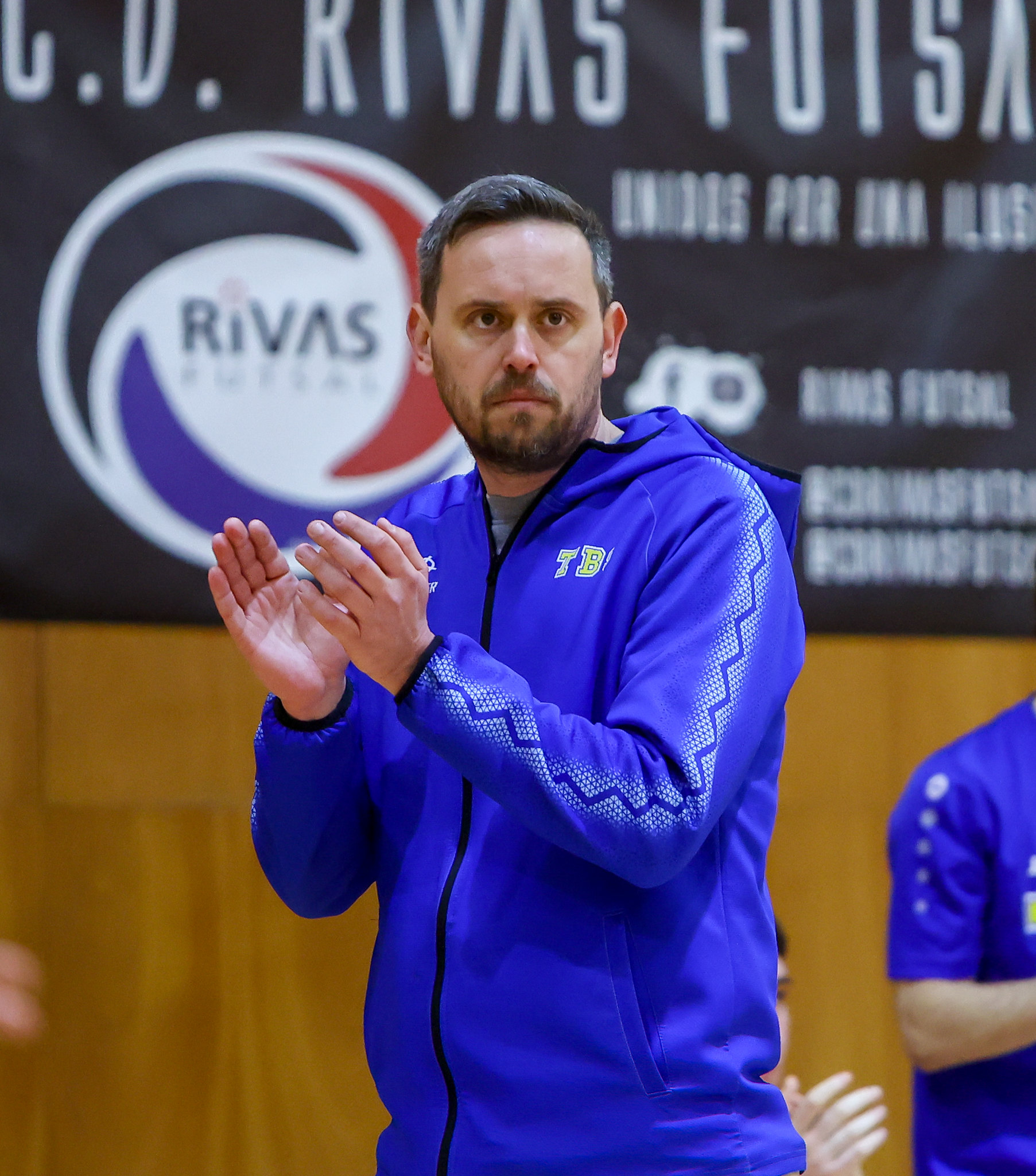 Game day on Friday had a bittersweet result con the court and a party in the stands
To the record books now, another weekend of the different FBM categories in which we compete, and it is time to dive into #LaCronica of this weekend of February 25 and 26:
The girls of the Second Year Alevín rested, before the double day in the next competition weekend, because on March 4 the girls will play as visitors against Arroyomolinos C.B at 1:00 p.m., and the next day, on March 5 , against Lope de Vega C.D also away from home at 11 AM.
The Alevín de Segundo rested this weekend, and returns to the field on March 4 at Javi Limones against C.B Perales, at 11:15 AM.
The First Year Children rested, and will return to the court, playing in the Nuria Fernández, which awaits the next day of action this March 4 at 2:00 p.m., when the category seeks to get out of the negative hole by playing against Ciempobasket C.D.E. This rival has not yet achieved victory (0-14) throughout the year.
The Infantil Femenino also rested this weekend, and will play on March 4, the French Lyceum awaits us at 9:30 AM.
Our Yellow Preferred Children rested this weekend, but we will resume this on March 4 at 8:30 p.m., as visitors against C.B Raíces Móstoles.
The Preferred Children rested. On March 4 we hope to take it out on a direct rival, Movistar Estudiantes D, in their pavilion on Calle Serrano at 5:15 p.m.
Infantil A played this February 26 and beat C.B Villa de Valdemoro at noon (60-67), to obtain the second victory of the phase. Then, it will be necessary to continue extending the streak, to look for the third victory of the phase because on March 5 it will be time to visit C.D Estudio.
The Female Cadet rested. On March 4 we will play against Olímpico 64 at Javi Limones at 1:00 p.m.
Cadet B Preferential rested. We will play this coming March 4 at the Nuria Fernández at 12:00, against the Colegio Agustiniano.
The Cadet A Preferential rested. Soon, this March 4 at 5:15 p.m. at the Nuria Fernández we will play against C.B Villa de Leganés Grupo E.M A. Our Cadet B rested. We will go as visitors to Archangel Rafael this March 4 at 1:00 p.m.
Cadet A continues to win, and beat Real Canoe B this February 21 at 8:15 p.m. in the Agustinian Pavilion (58-83). A spectacular game by Pablo Fuente, again surpassing 30 points, in a season where he has even had games of 40 points or more. All the images of the match on the YouTube channel, which we were recording there. We will play again against Baloncesto Fuenlabrada B, visiting on March 4.
Junior B Preferred rested. On March 4 at the Nuria Fernández at 5:45 p.m. we will play Brains Lombrillo.
Junior A Preferred rested. On March 4 at Javi Limones we will play against San José del Parque at 7:30 p.m. We are leaders, with a 15-3 record and we continue to go all out since we have beaten third place, a rival that wanted to knock down our momentum.
The Junior Women had a retrograde duel this Friday, February 24, against the Carabanchel District at Javi Limones (39-36). A game where the offensive was off from the start, but where individual actions by Irene Serrano and Lucía Hernández unlocked this at key moments to bring us the victory. All the best plays are on YouTube. In addition, in between quarters, the little ones played 5 vs 5 matches, and we even had a shoot-out contest with prizes to be distributed. The next game will be against Corazonistas C.D on March 4 at Javi Limones. We are third in the standings and we want the lead.
Junior B played the key duel, against the leader, the Olympic District (81-83) and the long-awaited victory almost escaped us. A great game without a doubt, where we almost snatched the undefeated from this team. We will return to action this March 5 for visitors against C.B Majadahonda, at 1 PM.
Bravery and courage that our Junior A had last Friday against another tough rival, Zentro Basket A at Javi Limones (69-79), the second in the table and also a favorite to enter the Junior Championship of Spain. We stood up to him with good moments from our kids, especially the Chilean point guard duo made up of Osvaldo Deocares and Alonso Puiggros. Great sets by Diosdado Krohnert too. In the end, they lost by only -4 difference but in the last two minutes the momentum and highly debatable referee decisions hurt us. The best plays on the YouTube channel, so subscribe now. On March 5 we will go to Torrelodones to play against B.T, at night.
The U-22 Bronze has beaten C.D Newman (49-90) with ease and showy play. We climbed to a 10-5 record in the standings. On March 4 we will play at home, at Nuria Fernández at 5:45 p.m. against C.B Raíces Móstoles.
Sub-22 Oro played and won against C.B Las Rozas B, there (74-80) in a courageous game. Great game for the next day, this March 5 at Javi Limones at 7:30 p.m. against our closest rival in the table, Alcorcón Basket. Just a victory separates us.
The National Senior could not and lost the key against the Olympic District, the second in the table (50-80). We started off well, but from the second quarter, the collective game and the defensive effort faded, counting the injuries to several in our squad. We will play against Veritas Pozuelo on the next date, March 4 there at night. The obligation is to win, to get out of the rut of losses in a row.