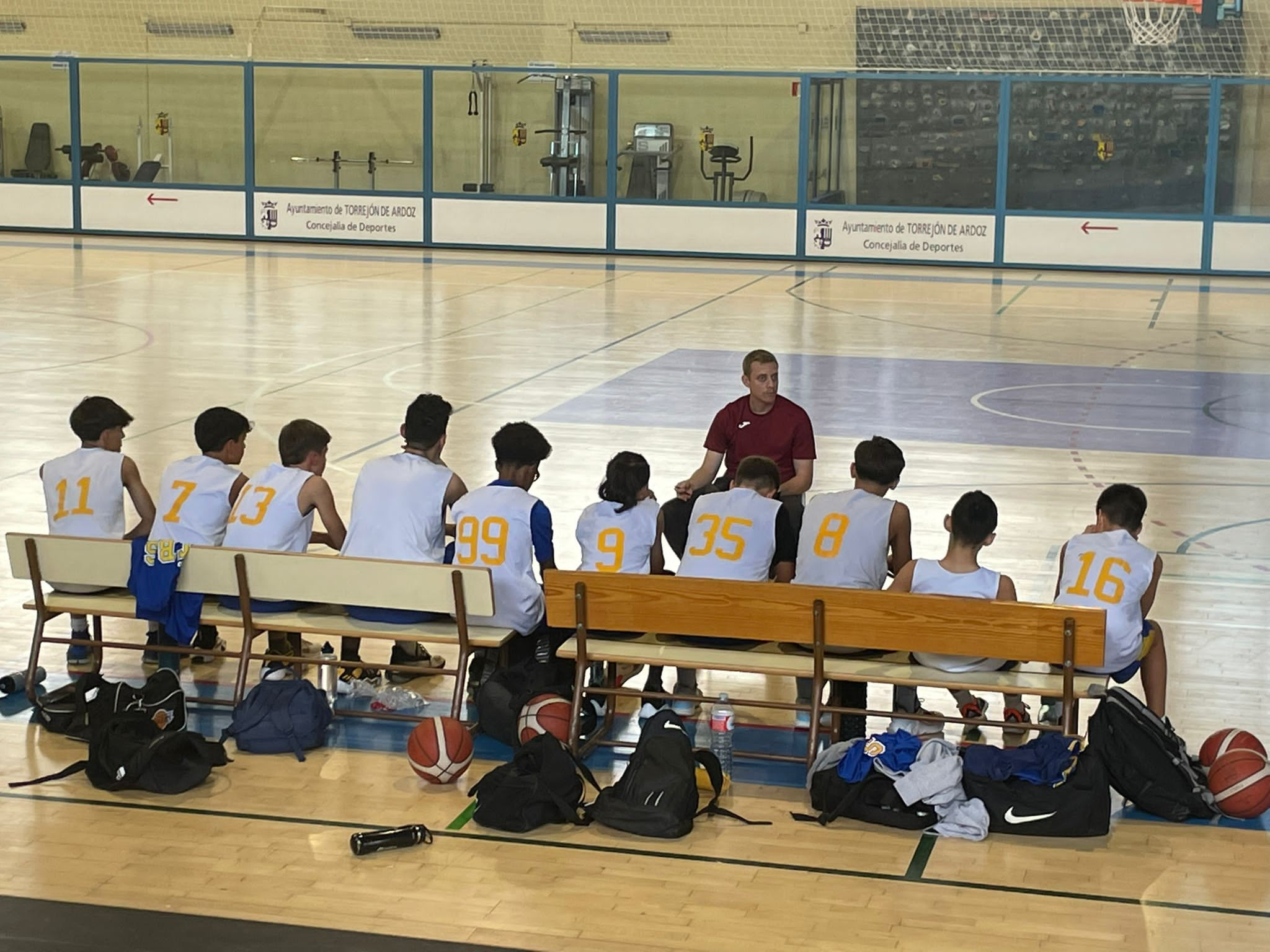 The first edition of #LaCronica in 22-23
New season, new airs, new expectations! Thus comes another edition of #LaCronica at Torrejón Basketball Academy, which already had last weekend had the first games on the Madrid Basketball Federation calendar. First day, and unfortunately balance of 2 wins and 3 losses; The theme of our lack of rhythm and synergy has stuck, especially with many new players joining. But, that initial tonic promises to change onwards.
Entrance of the Infantil A category, and the boys had a hard stumbling loss, especially in the first half against one of the favorites of the season (9-59) Estudiantes A. Of course, despite the bad afternoon in attack, there were very good sensations collected in the second half that predict that this group will go from less to more during the year.
Cadete B had no luck, and was deflated in the last quarter against Pintobasket B (49-43) to start the FBM competition.
Cadete A (79-62) beat Alcorcón Basket A in their debut, giving the league a good and promising start. We came out very involved and focused with a great defense that allowed us to run and score easy baskets. It allowed us an advantage of 7 points, but it changed after defensive mistakes that meant that we were not one down at the end of the first quarter. The second quarter was just as even with basket changes; For our part, the 3 fouls of Pablo Fuente and Alejandro Domingo weighed us down. Levelled score at halftime, and everything was still up for grabs even in the third quarter with a partial of 17-17. In the last quarter the boys came out with a different intensity, one more gear on the shift box, which once again allowed us to raise our defensive intensity and break the game with a partial in favor of 9-26.
Junior B debuted with a home win against SBA B, beating them (103-42) with a very good collective effort by the players. The match was dominated from start to finish, becoming strong on both sides of the court, not letting the rival play their game. The top scorer was the Mexican debutant in our academy José Manuel Delgado Fonseca, with 30 points in just 22 minutes of play.
Our Junior A at the end could not in the onslaught of the final quarter, and gave up honors against Real Canoe A (59-54). Very even game, nerves from the first league game were noticeable. The match began with basket exchanges by both teams. Neither of them had the rhythm they wanted. Arriving at halftime 31-31, the score. We entered the last minute -1 and with two free kicks in favor, where we failed, and immediately afterwards a basket by Canoe to put the +3. The final nerves made it impossible to start with a victory but good feelings for the team.