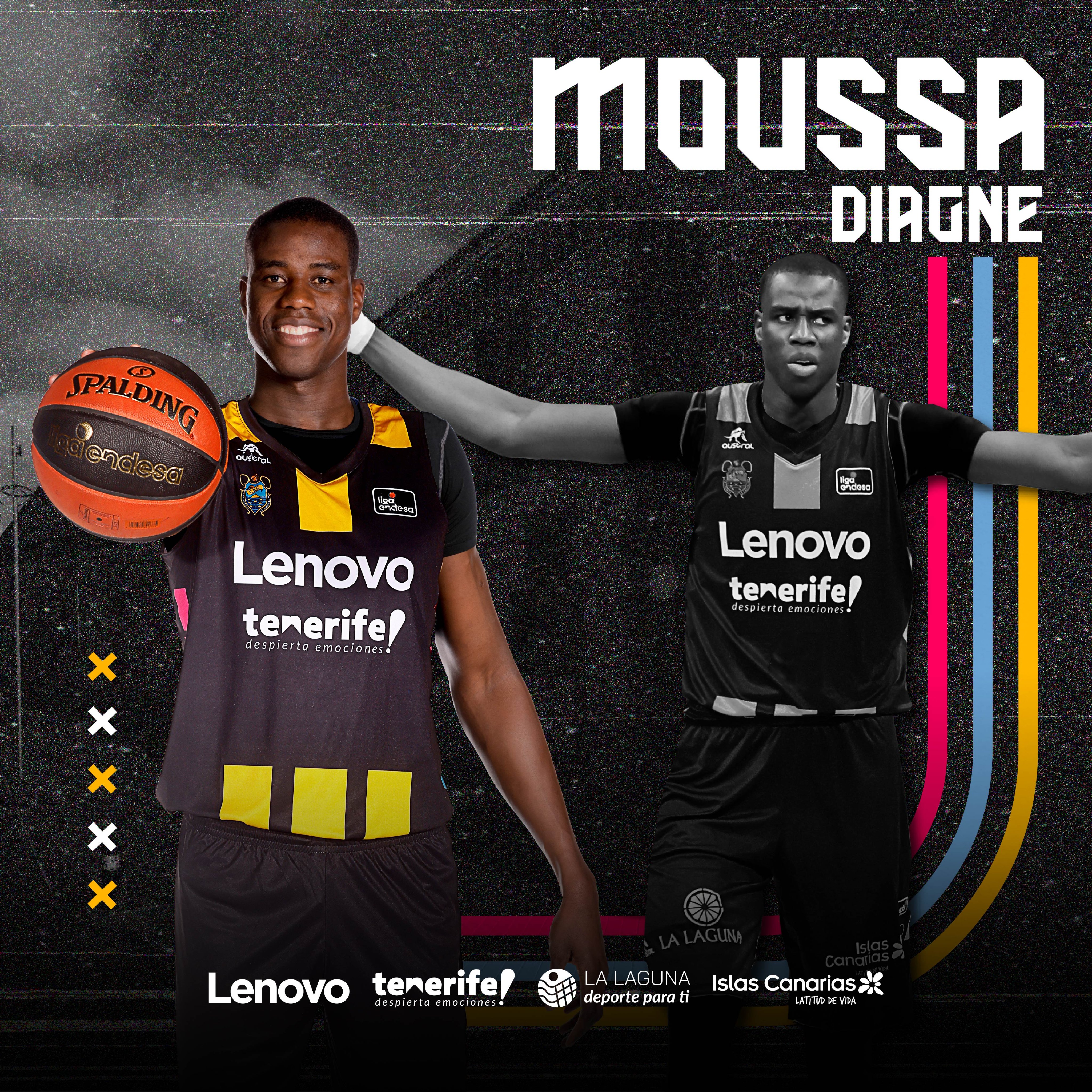 Moussa Diagne signs with Lenovo Tenerife
Lenovo Tenerife has inked Moussa Diagne for the upcoming season with a 1+1 contract. The new canarista player, the beloved pivot who is six feet eleven tall and 28 years old, arrives from Morabanc Andorra already with an important career in the ACB under his belt, playing a total of 226 games. Diagne stays in the ACB, after having played in Andorra and being relegated to the LEB Oro last season.
Born in Guediwaye, Senegal, in 1994, and arriving in Spain with the good scouting eye of our Sports Director David Sánz as an U-18 to play at Torrejón Basketball Academy. Diagne led the epic crop of TBS players that achieved sixth place in those Junior Basketball Championships of Spain in 2011, beating several ACB farm teams along the way. Those big performances from Moussa got him a lot of exposure, and he signed for Fuenlabrada, getting his ACB jump. There he played in two different stages (2012-2015 and 2016-17), including an initial loan move to Ávila in the LEB Plata. He was also in two different periods defending the FC Barcelona shirt (2015-16 and 2016-17), before joining the ranks of Morabanc Andorra, where he played the last five seasons and where he had a legion of fans.
Diagne will occupy a place as a local formative status player. The Senegalese has averaged 4.8 points and 3.5 rebounds in the ACB 21-22 season; In addition, he has played European competitions at the highest level, with his experiences of 10 Euroleague matches and 68 EuroCup matches.
Photo: Lenovo Tenerife.