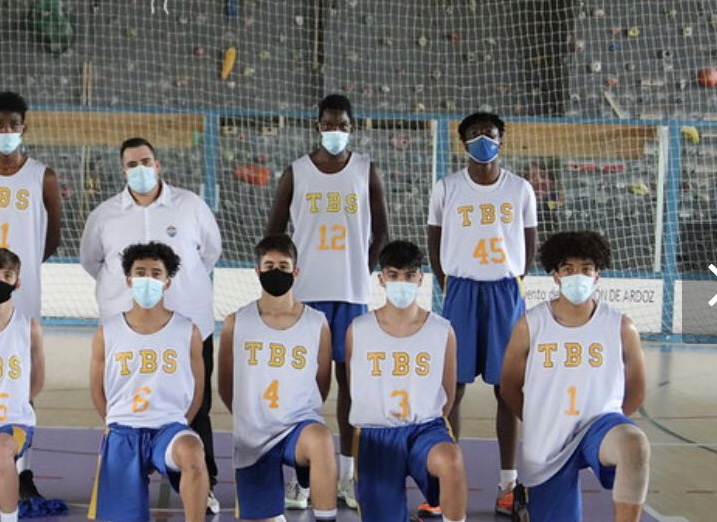 Adama Traoré makes his ACB debut
10 seconds. It can represent little, very little game time even. We would say testimonial, although you have to see all the work behind it. That was what Adama Traoré recorded this Tuesday, January 3rd, at Fonteta de San Luis arena in Valencia. It was a defeat by a score of 92-86, of Carplus Fuenlabrada against the home team, Valencia Basket, and we take the good news that another boy that trained and did his first real steps in basketball at Torrejón Basketball Academy has reached the Spanish elite.
Arriving in his last year as a Cadete (U-16) and doing the entire season, we witnessed a brilliant progression on the part of the Senegalese at Javi Limones. Adama grew up and became one of the leaders of the squad to such an extent that he was the leader in Cadete A and patrolman in the paint of Junior A, both teams competing hard in the FBM Playoffs. Traoré stands out for his 2.02 meters in height and a wingspan, reaching 2.26m stretched that allows him to defend his rim like few others.
Transferred to Fuenlabrada the following year, whose front office saw his potential - as well as that of Malique Lewis -, we have been a launch pad of talents towards the highest professional level in all of Spain and of all of Europe at the domestic league level. Traoré is already one of the best players in Fuenlabrada B this year in the EBA League, posting several double-doubles this season with the team feeder squad from the south of Madrid. Those ten seconds are worth days and days of work.
Congratulations Adama!