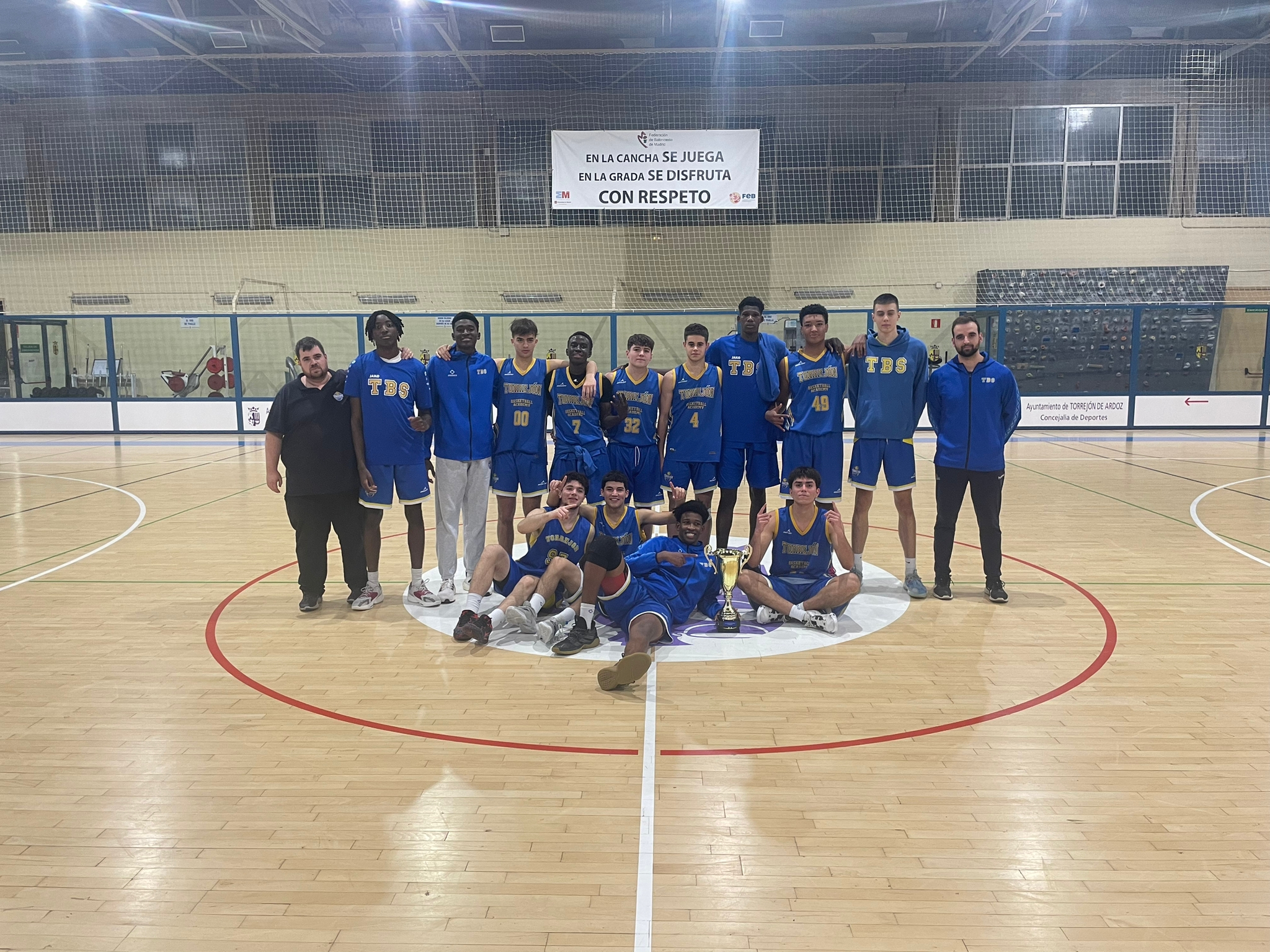 U-18 Champions at the X-Mas Winter Invitational
The first edition of the Christmas tournament organized by Torrejón Basketball Academy, has been a resounding success. The X-Mas Winter Invitational, from December 26th to the 28th,
Eight teams were gathered, counting international participations from Portugal, Germany and Belgium, as well as Spanish teams from Madrid, and from Catalonia in particular. TBS was a finalist in both divisions, in Cadete (U-16) and also in Junior (U-18), being runner-up and champions respectively. Both finals against a well-known rival of the usual FBM weekends, Movistar Estudiantes. In Cadets, we fell by only three points against the squad from Magariños, but in Junior we dominated the tournament from end to end and we have beaten Estu by ten points to claim and obtain revenge.
From the Azores Islands we became fond of the fierce SC Lusitania, for the first time visiting and playing in Spain. Directly from Nuremberg, Germany, Tornados Franken with a very outstanding participation in both categories. Liege Atlas has come from Belgium and achieved an important third place in U-16. Maresme 3 Viles and Next Hoops from Catalonia have brought grit and talent to the competition, and for the Community of Madrid, the aforementioned finalists and Baloncesto Torrelodones, also regulars from our region. The international teams have also had time to go sightseeing, get to know Madrid and enjoy the Spanish culinary offer.
Congratulations to all the participants and thanks to everyone involved in making this event go perfectly.
Happy New Year 2023! And, we will be back at the end of next year with another X-Mas Winter Invitational with even more teams.
Somos Torrejón.