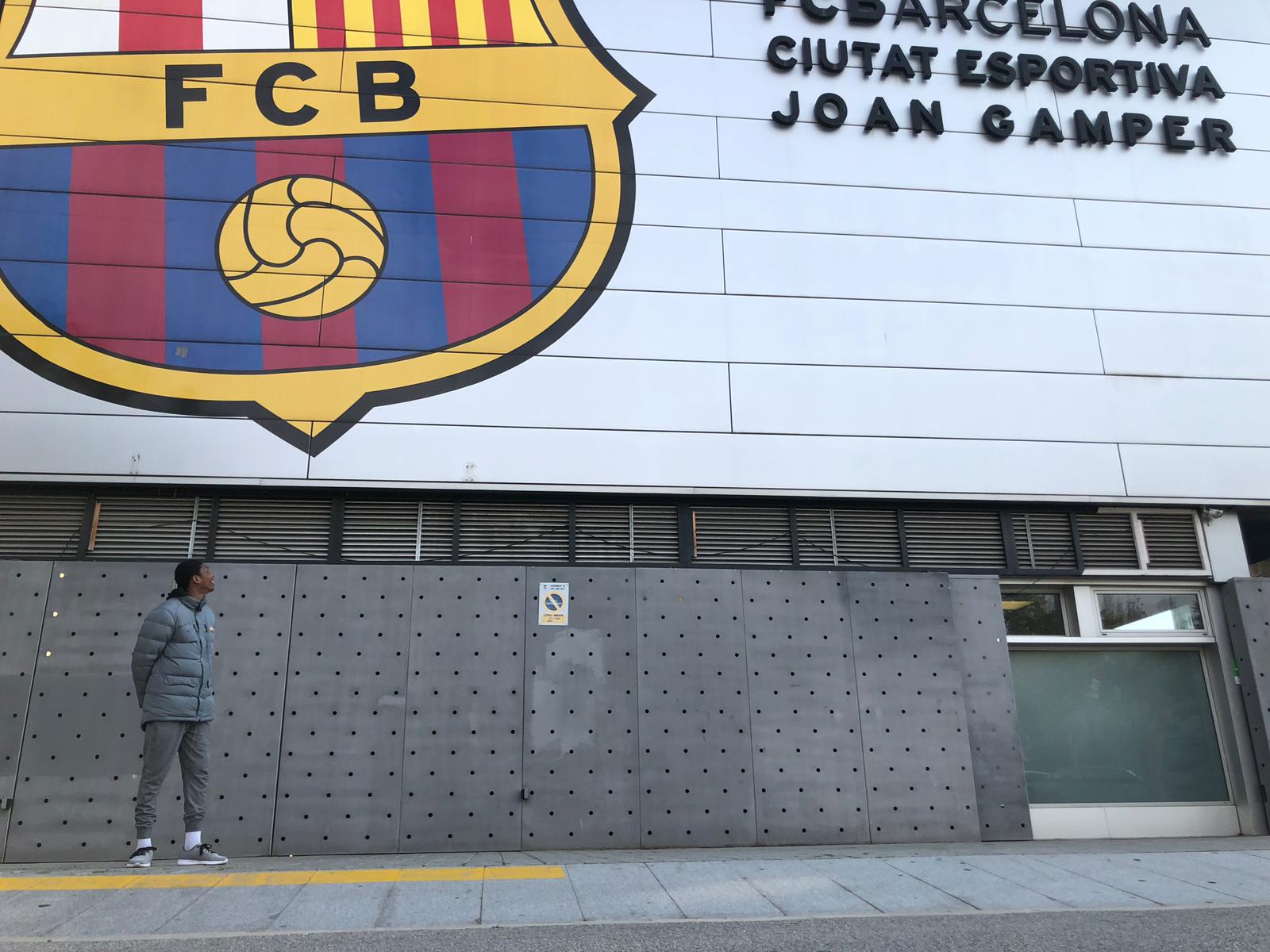 Malique Lewis: "My future goal is to make it to the NBA"
Malique Lewis has been one of the great surprises in the Spanish youth basketball scene since his arrival from the exotic Caribbean. The athletic forward of 2.00m in height came to our academy to continue his development, showing spectacular dunks in his repertoire, after being noticed by the NBA and invited to a campus of Caribbean players in New York, becoming a player that breaks boundaries not only in their community, but for an emerging region of talent in this sport.
For people that do not know much about you, at what age does Malique start playing basketball and why?
I started playing basketball at age 14 when I moved into a new area where they only played basketball.
How is life in the Caribbean? What do you miss the most about T&T?
Life in the Caribbean is good and bad but it is how you choose to live. The thing I miss most about T&T is the food.
According to your analysis, what is the current status of trini basketball nowadays?
Basketball in Trinidad is not high in terms that there are not many tournaments for players to showcase their skill.
Tell us more about the importance of the Caribbean Hoops organization:
Caribbean hoops is a non-profit organization that aims to get players from the Caribbean recognition internationally, scholarships to prospects in the USA, and to raise the level of basketball throughout the Caribbean.
I was kinda nervous going into the weekend, kinda anxious. But when I met everyone I was starting to feel better. The competition level was really high and everyone was good. I am like 14 and the other guys were like 19, 20. Everyone was skilled in their own way.
Describe your year in Spain at our academy so far:
My year in Spain has been so exciting experiencing new stuff, meeting new people from different countries and playing against those people. The difference between here and Trinidad is that here there are more opportunities. Torrejón is very important to my career as a first step to achieve my goals. My goal in Torrejón is being the best player I can be and give my all, make the playoffs and win the Madrid Cup with the Cadetes.
You have not gone unnoticed, because Barcelona appeared on the horizon...
Just hearing that a team like Barcelona is giving me an opportunity to become a part of their organisation was great. Just to hear it and when I went there seeing the level of competition I realise now that I have to work harder and harder everyday. They treated me like a teammate - on trial at FC Barcelona - even though I was there for a day, no one looked at me differently. Overall my performance was great. I was not afraid to make any mistakes or to take a shot.
How would you describe your game? Strengths on the court, and weaknesses that you would consider you have to work the most on?
My strengths are my passing ability, dribbling, my rim protecting skills, and leadership. I do not have any weaknesses but I need to continue working on my shot, my I.Q and on-ball defense.
Future goals in basketball, and in life?
My future goal is to make it to NBA and to be able to take care of my family.