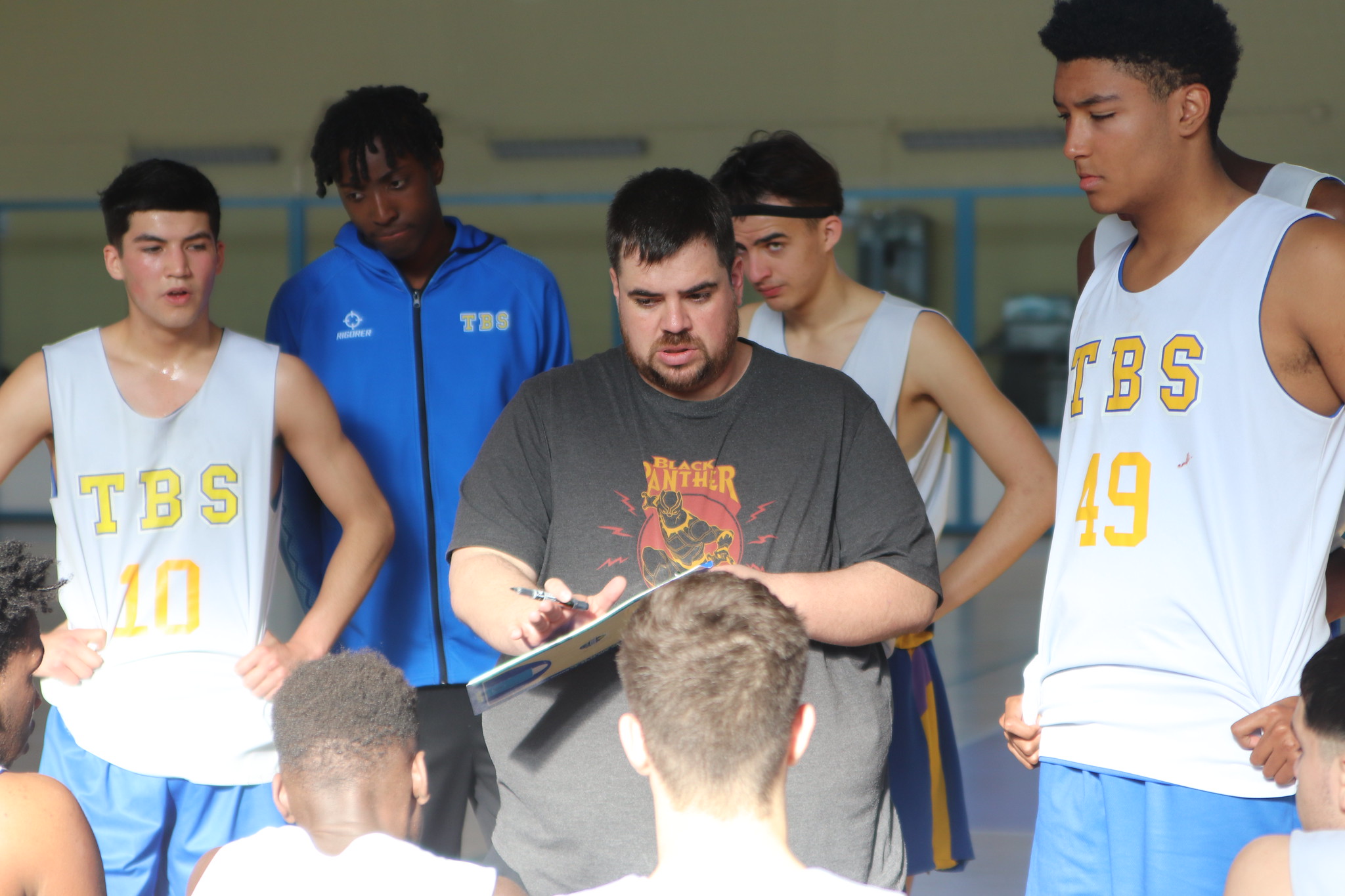 The U-18 heads to the Madrid Playoffs as 3rd seed
It is nice to read #LaCronica. The summary of how another weekend was for the different FBM categories in which we competed:
The girls of the Second Year Alevín could not extend the streak (17-68) against Pintobasket at the Javi Limones. A defeat outside the program that forces you to settle down. The next game will be on March 25th, when we play against C.B Getafe as visitors. This, at 9:15 in the morning.
The Second Year Junior is intractable, since in a fun game against the third in the table, European Villanueva del Pardillo (63-35) knew how to make wide differences. We are leaders with a 14-1 record, and this March 25th we are going to visit Leganés to play against C.B Leganés at 6:00 p.m.
The Infantil First Year became great at Nuria Fernández against C.B Moratalaz A, a direct rival, whom we followed in the standings, to beat them (59-54). This March 25th at 4:00 p.m., we will play a visit against C.D.V. This rival is third in the table with a 13-4 mark, and we are 8-9 in seventh place.
The Infantil Feminino has a double shift: going as visitors this March 24 and 25 for a double day. First against Bulldogs Basketball C.D.E at night, and then we return to Nuria Fernández to play on Sunday at 5:15 p.m. against C.B Pozuelo. It is not easy because there are two rivals above us in the table, but it is not impossible.
Our Preferred Yellow Children had the easy way against Severo Torrejón Preferred visitors (0-20). Basketball Atocha is coming at 9:30 on March 25th, at Javi Limones.
The Infantil Preferente lost (55-46) against Villa de Algete as visitors. This March 25th at home we will play Colegio Miramadrid, at 1:00 p.m. so see you at Javi Limones.
Infantil A fought and failed against (72-57) C.B Villalba A, direct rival of the group. We will return to action around April 16th, when at 1:30 p.m. as visitors we will face C.B Arganzuela Centro.
The Women Cadet cost him and has been surpassed (33-66) by Villanueva de la Cañada, which makes us drop to a 5-14 record in the standings. The next game will be March 25th, at 11:15 AM at Javi Limones against Liceo Francés 08 A.
Cadete B Preferente was defeated twice: (89-23) by visitors against Parque Cataluña Torrejón Negro, and then at Javi Limones against Parque Europa B (42-79). We are leaving without getting the first victory in this category yet.
Cadet A Preferente played well and won against another direct rival in the table, Movistar Estudiantes B this March 18th at Javi Limones (58-43). Very good about the boys, who continue to warm up before this March 25th at the Nuria Fernández we play against C.B Pizarro Campus Ávila, at noon. We are now with a 10-8 record, in seventh position.
Our Cadet B could not extend the winning streak (87-67) after falling by twenty points against Uros de Rivas A there. We return to the court towards April, when on the 16th of that month we play a visit against C.B Villa de Valdemoro.
Cadet A secured the Madrid Community Playoffs, beating (70-84) against C.B Getafe. One more victory to ensure that they are mathematically the group leaders. We will be seeded from the Round of 16, to wait on our route to the top. It is time to see who is seeded in the play-in.
Junior B Preferente took revenge and won (64-74) against C.B Zona Press on March 18th. We added the fourteenth win in the league, and we are in fifth position. On March 25th at 7:15 p.m. Basketball 86 La Salle A is coming to Nuria Fernández.
Junior A Preferente played but fell to (61-57) Baloncesto Aristos A in their pavilion. It was duel of the year. The two teams were with a 17-3 record and now it is time to adjust to recover that first place in the league. On March 25th at 2:00 p.m., Zentro Basket B plays at the Nuria Fernández.
The Junior Femenino played a great game as visitors against Colegio Estudiantes Las Tablas (38-39) taking the minimum advantage to beat them. We are fourth in the league, with a record of 11-5. On March 26th it is time to go to Aluche, to face Revolution B in the morning.
Junior B deflated to the last (84-81) against Baloncesto Fuenlabrada B and could not win by visiting them. We will wait until April 16th, when at 2:00 p.m. that day we will play against Spanish Basketball Academy B.
Our Junior A played a game to frame, got the third victory in a row and also got revenge against (81-73) Movistar Estudiantes A, on March 19th at Javi Limones. We classified in third place in the group of death to the Playoffs, it has been a year to remember. We go straight to the Quarterfinals, and in these days we will know our future rival after the crosses.
The U-22 Bronze team won well again (68-33) against C.B Pozuelo, and we continue to hunt for a momentary position on the podium of the standings. A great game the next day, against Brains Lombrillo at 9:30 AM on March 25th at his home.
U-22 Gold could not repeat the first leg against Zentro Basket A, who knew how to beat us this time (72-60) at home. Mark of 13-5, third place and we will wait for Rivas Parque Sureste at 7:30 p.m. this March 26th, at Javi Limones.
The Senior Nacional lost again (65-71) to C.B Leganés this March 18 at Javi Limones. We secure the next phase, in seventh place with a 10-11 mark and the next rival is the leader of the table C.B Tres Cantos, there, this March 25th at 7:30 p.m. It is hard but not impossible.