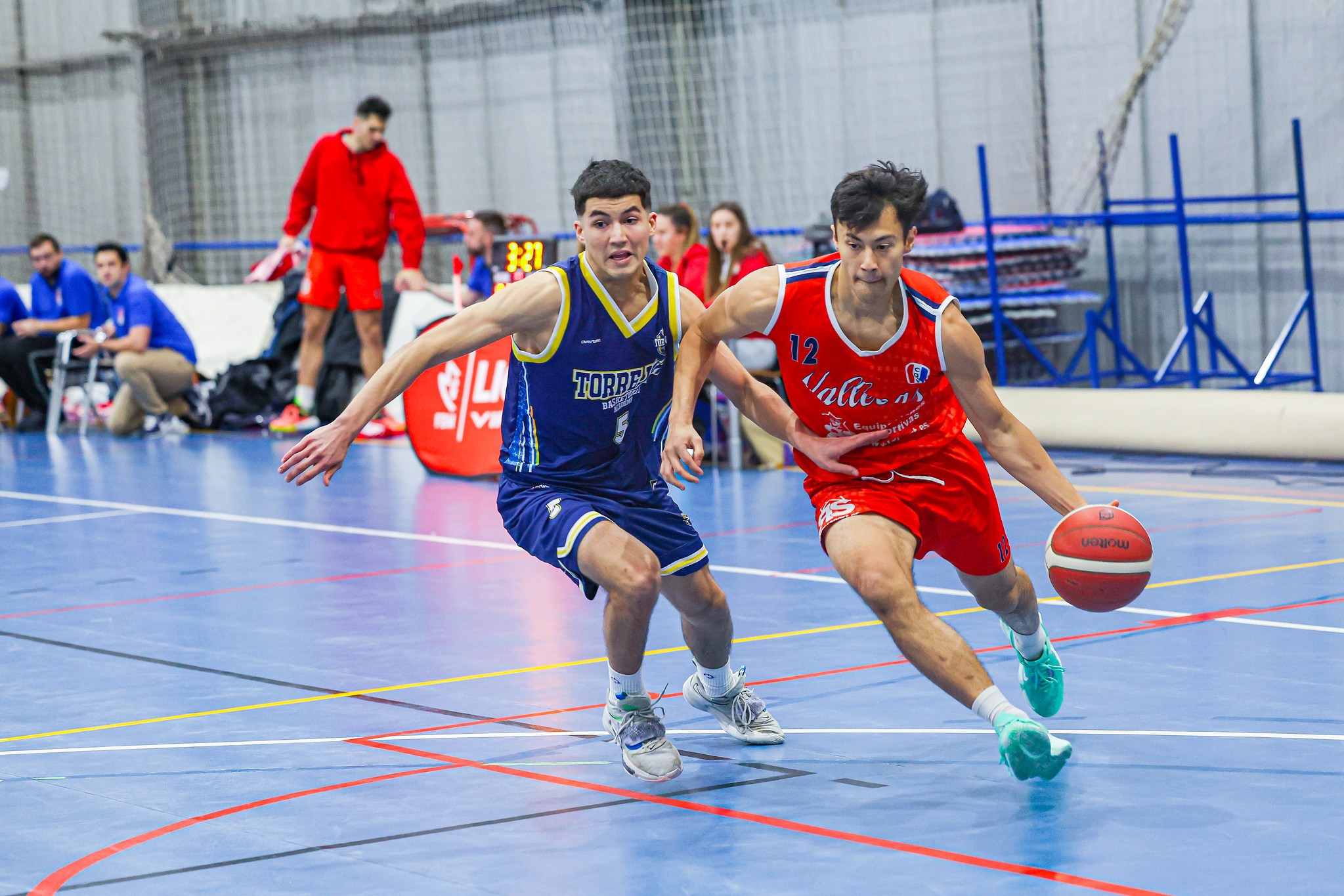 The January 22nd & 23rd game summaries
It came loaded with news #LaCrónica number two of the year 2023, the usual summary of how the past weekend has been for Torrejón Basketball Academy, in the different FBM categories in which we compete:
The girls of the Second Year Alevín could not beat C.B Getafe (40-50) at home, and we fell to a 2-6 mark in the general standings. The next date, the girls will rest since they do not have a scheduled match.
The sophomore Alevín is unstoppable with this 8-0 record. The last victim of our courageous team was against C.B Leganés B (83-32), without extenuating circumstances. The next day is Saturday 28 against C.B Zona Press, at our court.
The Infantil Primer Año did not play a decent match against C.D.V (28-63) at Nuria Fernández at 4:00 p.m. on January 21. It is time to take it out on Baloncesto Alcalá C, at home, next Saturday.
The Infantil Femenino competed at times but fell to C.B Pozuelo (62-38). We need continue this, trying to achieve another victory and we will play against C.B Alcobendas B, visiting their pavilion.
Our Yellow Preferred Children was not a factor against Torre de Hortaleza (59-11), giving a gray image that the boys must turn around. the next game is against the bottom of the standings, C.B Navalcarnero B, so we are obliged to achieve that positive result.
The Preferred Children knew how to raise and surprise (45-57) against Movistar Estudiantes C, beating the collegiate team in Magariños. Carabanchel San Gabriel District awaits us on the next day, as visitors.
Infantil A competed and finally won against C.B Villa de Valdemoro (61-42), with a breath of fresh air for this group that already deserved to win, after competing against big clubs in the category. The next date we receive Estudio C.D.
The Women Cadet could not string together the second victory in a row, falling to (48-23) Pureza de María in their field on January 21. We are sure that the girls will recover since they have been playing very well, when we play against Buen Consejo from visitors on Saturday morning.
Cadete B Preferente fell again (115-30) by a wide margin, this time against San Viator B, in Madrid. We will play against C.D Tajamar A at the Nuria Fernández, on Saturday.
The Cadete A Preferente continues to win and its latest victim has been Aravaca Basket C.D.E (44-60), also winning there on a visit. Eurocolegio Casvi is coming to us and we hope to continue with this good vibes, come on, go, group!
Cadete B could not extend the positive streak (53-72) after losing against Arcángel Rafael. We will have a new opportunity against C.B Leganés, on Sunday at 9 AM in the Carlos Sastre Pavilion.
Cadet A is performing very well, winning again on this day that happened (100-93) in a high-octane duel against Real Canoe B on January 22, at Javi Limones. Basketball Fuenlabrada B comes to our house on Sunday at 5:30 p.m.
Very good what our Junior B Preferred did against Revolution B (52-40). We made them extend their losing streak to thirteen in a row, so ours have met their goal. The next date we are going to Madrid, since we have to play against Distrito Carabanchel Amarillo.
Task completed for the Junior A Preferente (52-28) against Liceo Francés A at the Nuria Fernández this January 21 at 7:30 p.m. We will seek to continue as leaders of the table when we face Villa de Aranjuez on Saturday, visiting them.
The Junior Women continue to push hard and beat their rivals, this time against Santa María del Pilar (32-50). On Matchday 11, at the Javi Limones we will receive San Viator, where we have already won in the first leg.
Junior B was unable to face A.D.C Boadilla (63-70) on January 21 at 8:30 p.m. In addition, the next day in Madrid, we were not given against Olympic District A (75-50). We could have risen to the leadership of the table and we are leaving with the tables in our heads. It is time to lift this bump, when we play against C.B Majahonda Naranja there.
Junior A was not the favorite against one of the strongholds in the category, Zentro Basket at their stadium in Madrid at 4:00 p.m. (115-73) and we gave up. The carnage that is playing Junior Special Gold category continues, and we will be up to the task when we play against Baloncesto Torrelodones A, at Javi Limones this Sunday.
The U-22 Bronze stepped on the accelerator and did not look back, against C.D.E Baloncesto S.M.V at the Nuria Fernández (85-49). The next game will be against Parque Europa visiting, on Saturday.
Sub-22 Oro continues to rise and managed to beat Baloncesto Torrelodones on January 22 (78-57). We are following the heels of the French Lyceum, only a win separates us in the table. Next weekend comes the Federation Cup, and we will play on Saturday against Unos de Rivas.
Senior Nacional ran out of gasoline and succumbed to (91-74) C.D.V, this January 22 at 7:00 p.m., visiting. We will seek to lift this up, when we face C.B Coslada at home, on Saturday night.