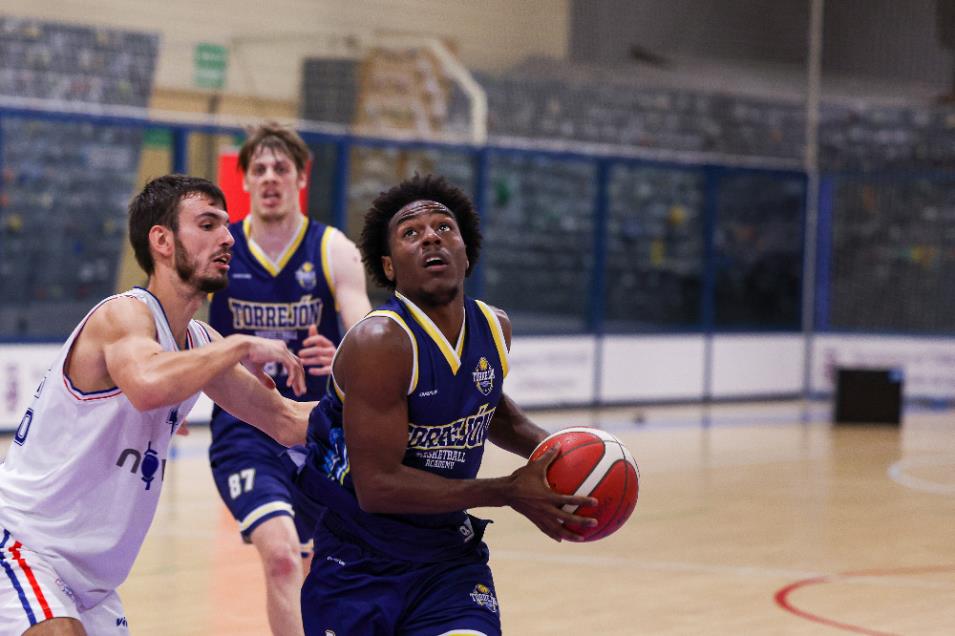 Second to last gamely of 2022 with excitement everywhere
#LaCrónica has arrived, the reliable and weekly summary of how the past weekend has been for the Torrejón Basketball Academy in the different categories in which we compete in the Madrid Basketball Federation. We have had many victories, a really positive balance, and we will tell you everything below:
Our girls from the Second Year Alevín had no luck against C.B Arroyomolinos (36-41) at Javi Limones. We will to cut short now the path of two consecutive defeats that we have this upcoming December 22nd against Movistar Estudiantes "Fingal" in their pavilion.
The Second-year Alevín stomped over C.B Perales (9-59) as a visitor, on December 10 in the morning, and extends its winning streak to 5-0 in the FBM League. The next game will be on December 17th, at home, against Cabrini A.P.A at 11:15.
Playing as a visitor did not matter for those of the Infantil Primer Año (26-57), comfortably beating Ciempobasket C.D.E. Good win to calibrate, to tie again with a 3-3 win-loss record and keep aiming to get into the upper zone. This December 17 we are going against Aquila D.E at 9:30 AM.
Double action for the Infantil Femenino, which will play the postponed match against Liceo Francés of December 10, at Arturo Soria, Madrid, now on Sunday, December 18th. Before that, on the 17th, they will play against Colegio Alameda de Osuna. Shall we tie up an immaculate weekend? Go!
The kids from the Infantil Preferente Amarillo team had a mixed weekend: they were rattled by Maravillas at 9:00 a.m. (70-19), the undefeated league leader. But, on the next day they got rid of the bad taste and have made a commendable effort to beat Severo Torrejón by a decent margin (52-32) at home. The next game, against Baloncesto Atocha, at 5:30 p.m. on December 18.
The Preferred Children after the bye weekend (rest) played against Villa de Algete (25-35) and lost, in a close score and with mistakes in the game for both teams. This coming December 17th, we will visit the Miramadrid School, in Paracuellos de Jarama.
Infantil A continues to rise as a collective group, despite the new defeat last weekend, against Baloncesto Torrelodones (58-53). We almost gave them a real surprise in a difficult pavilion, and we continue looking for the long-awaited first victory. The C.B Tres Cantos comes to visit us in Torrejón, this December 18th at 4:00 p.m.
Those of the Female Cadet had a gray weekend, first falling (23-47) vs Recuerdo S.A.D 07 on December 10th in the morning. Then, the next day, taken off the court (70-9) against a dominant Villanueva de la Cañada. We hope to reverse this before Liceo Francés, in Arturo Soria, on December 17th at 1 PM.
The Cadete B Preferente could not face properly the kids of Villanueva del Pardillo B (24-43) and lost, at the Nuria Fernández on December 10. We return to action on December 17th, at 11:00 at the Parque Europa B house.
The Cadete A Preferente became great and defeated Santa María del Pilar A (45-32) at home on December 10. We get to a 4-3 record, and an important challenge comes with two games almost in a row to close the year: on December 17, against C.B Pizarro Campus Ávila on a visit, and then on December 19th also on a visit against Movistar Estudiantes B.
Cadete B succumbed to C.B Leganés (64-72) on December 11, at Javi Limones, a game that we should not have taken away. We will have to throw in the rest and recover sensations of victory on December 18th, visiting C.B Majadahonda Naranja.
Cadet A had ups and downs in their last games. First, the loss at Javi Limones against Fuenlabrada A (62-82), but, a key facelift with a great game and huge win (71-76) visiting Madrid and beating Zentro Basket, second in the standings. 3-7 mark in the Gold category.
Junior B Preferente triumphed against Madrid Villa de Vallecas on December 10 at Limones (69-49), but fell the following day against C.B Zona Press (55-60) in a winnable match, also at home. The category plays again on December 17th, against Baloncesto La Salle 86 A as visitors.
Huge weekend for Junior A Preferente, who knew how to beat C.B Villalba in Collado Villalba (65-62) and then, they also defeated Baloncesto Aristos A (66-61) in great shape at Javi Limones, knowing how to close the rival by final. 9-1 record, leaders, and great game this weekend against the second in the table, Zentro Basket B in Madrid on December 17th.
The Junior Women game is pending on December 14 against the Irlandesas, and it will be played at the Colegio Irlandesas. In addition, on the 17th of this month we will play against Colegio Estudiantes Las Tablas, at Nuria Fernández at 5:00 p.m.
Strong on their way, those from Junior B winning again (56-83) against C.B Zona Press on a visit. Leaders without defeats, with the 9-0 that we have. We are going against Liceo Francés on December 18th, in Madrid.
Junior A battled and almost succeeded against Baloncesto Fuenlabrada A (83-78), on December 11, visiting El Arroyo. We are still in third place in the standings, and on December 18th we will play against Baloncesto Torrelodones A, at Javi Limones at 6:00 p.m.
The U-22 Bronze has done its homework against C.B Pozuelo (55-64) as a visitor. Setting the pace with 5-2 in the table, and waiting for the next match against Brains Lombrillo on December 17 at home, at 1:00 p.m.
We already know that the Under-22 Gold team beat Rivas Parque Sureste last day, and their next challenge is against Montessori, at Javi Limones on December 18 at 5:45 p.m. We are second in the table, with 6-2, escorting the undefeated French Lyceum.
Very serious performances from our National Senior, who has been winning and enjoying their last victory against C.B Leganés as visitors (64-77). The next game? The best of the year, against the leader Urban Poke Tres Cantos, at Javi Limones at 7:30 p.m. on December 17th. Everyone go and support them!