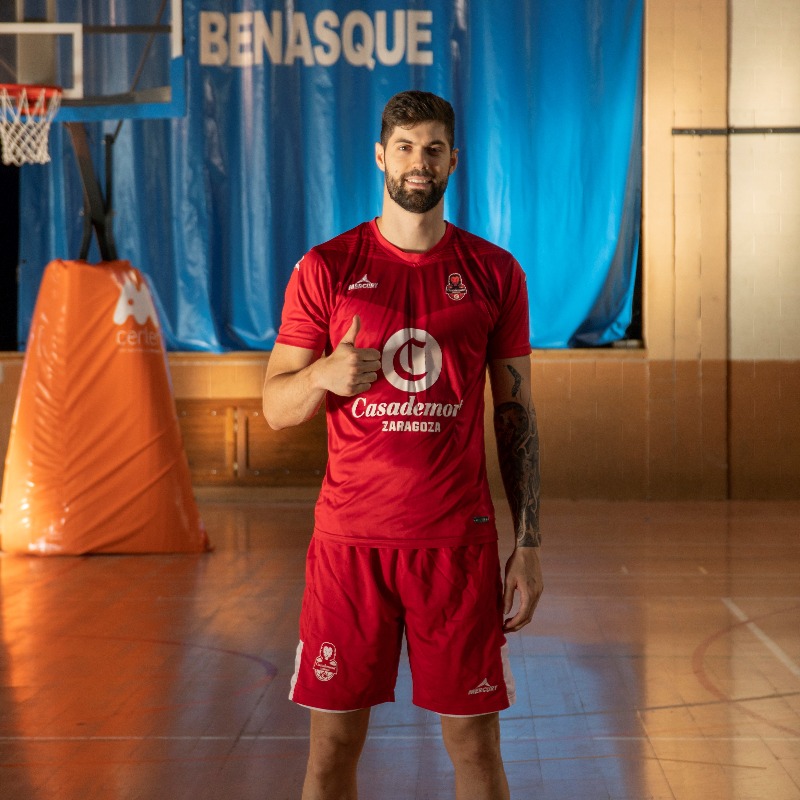 Santiago Yusta renews with Casademont Zaragoza
The player from Casademont Zaragoza that hails from Torrejón de Ardoz, Santi Yusta, renews his contract with the Aragonese team for the next two seasons. Santi is in his second year with the team after he arrived from Tenerife last year. An injury prevented him from playing the first months of competition, but he reached the final stretch of the season to be decisive and help key to achieve permanence.
The agreement reached with Santi reflects the player commitment to the club, and the goal of continuing to grow hand in hand, in a year in which Yusta is already one of our most experienced players. The player from Madrid scored an average of 8.2 points and grabbed 2.3 rebounds in the 21 ACB games he played with the team last year.
THIS IS HOW TONI MUEDRA SEES IT
"We are very happy. Last year he showed that he is an established player in the league despite being very young. His best years in basketball are yet to come. It is good news both for the club and for him. Looking at his immediate performance, finding stability where he will have room to develop his basketball is a positive thing."
"Settling down in the same team is important for him, and for the club, having Santi is positive because he is a player with knowledge of the league. Having debuted so young makes him look like a veteran, but he still has a lot of basketball and room for improvement. Last year he showed the level that we all expect from him. It is good news to continue and grow together."
Source: Casademont Zaragoza Press