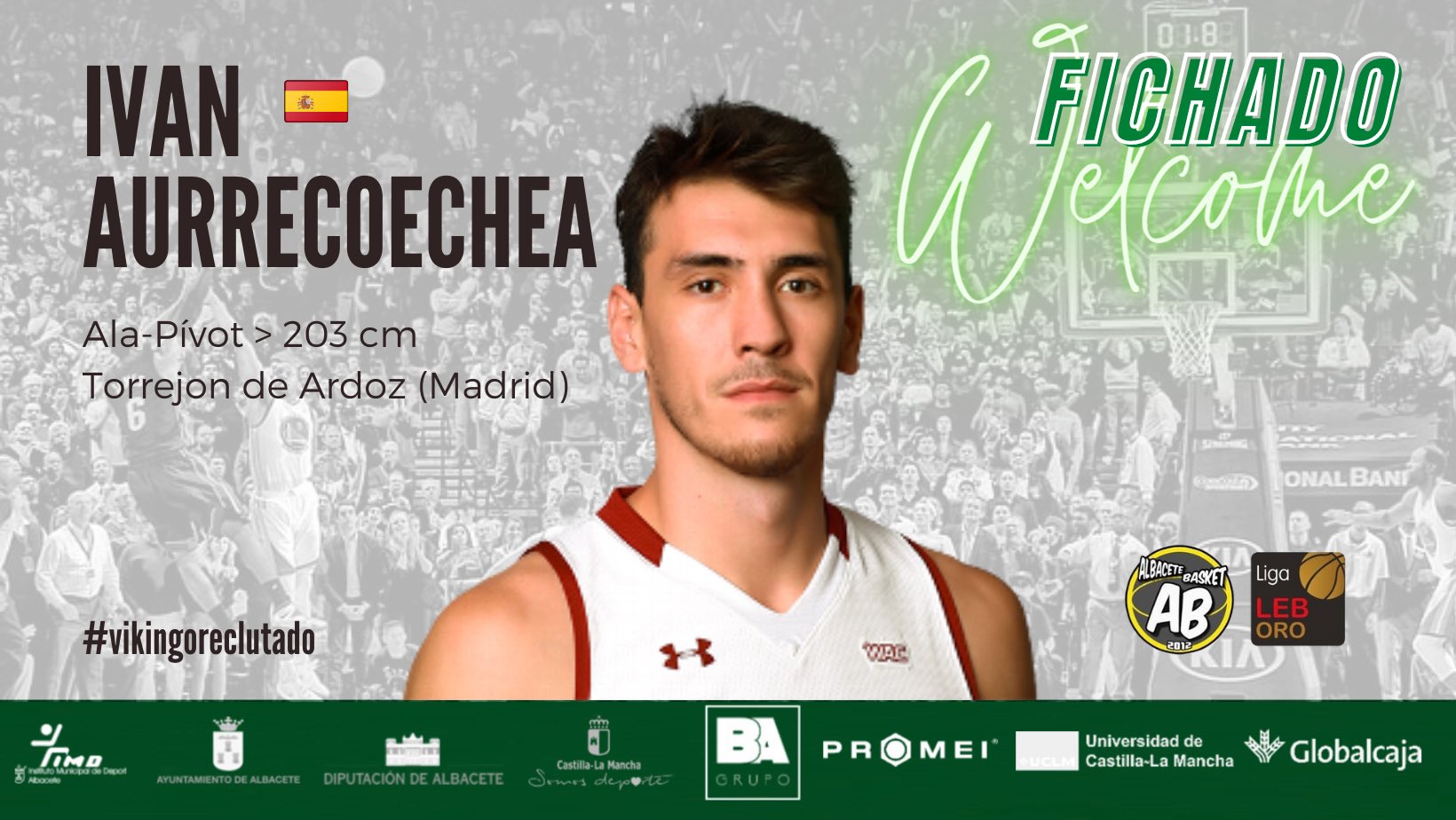 Iván Aurrecoechea returns to Spain and debut in the LEB Oro
Albacete Basket has signed Iván Aurrecoechea for their next season, sealing the return of our former star player at Torrejón. The six foot eight tall, 26-year-old power forward arrives from Chilean club CD Valdivia, which was his first adventure in Latin America and where he was runner-up in the Chilean National League.
The Torrejón de Ardoz born (1995) and raised forward was a member of the Torrejón Basketball Academy from the age of 5 up to 18 years old, as well as being part of the epic generation that was Sixth Spain in those Junior Championships of Spain in 2011. Later he signed for Movistar Estudiantes, Guadalajara, then he joined the CBA Academy before his jump to college basketball in the United States. A very successful junior college step in Indian Hills would bring numerous D-1 offers; Iván decided to study and play at New Mexico State. Two sensational seasons made the Spaniard a beloved player at Las Cruces, making it to March Madness and also being a member of the All-WAC First Team as a senior.
After his graduation, the first professional jump was somewhat far from our beautiful city and country, in Iceland. In his seasons in the Dominos League he averaged amazing double-doubles with Thor AK and Grindavik, hovering around 20-10, before his short but successful Chilean stint. Aurrecoechea will occupy a place as a local formative player. The popular Sheriff has averaged 18.8 points and 11.0 rebounds in the Icelandic 21-22 season.
Photo: Albacete Basket.