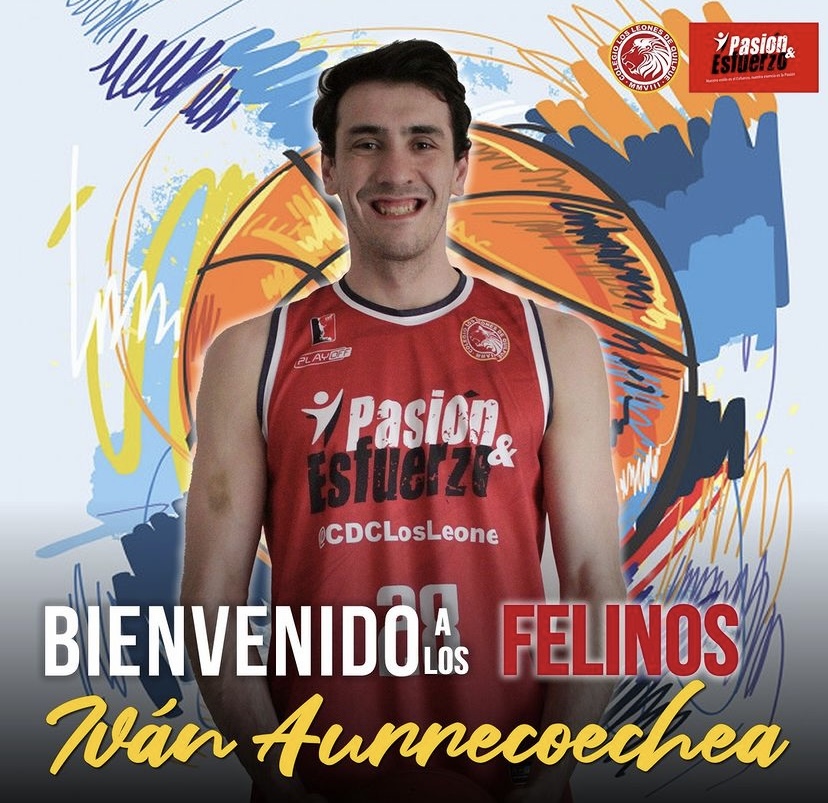 Iván Aurrecoechea crosses the Atlantic and signs in the Chilean League
Not only are Chilean prospects arriving in Torrejón de Ardoz, but now illustrious torrejoneros are also making their way to the southern country. Our homegrown stalwart Iván Aurrecoechea takes the next professional step in his career and signs with C.D Colegio Los Leones to strengthen the team in the final push of the current National League season.
The sheriff has just finished his second year playing in the First Division of Iceland, although with his second team. This 21-22 season closed with his team falling in the league quarterfinals, and the native of Torrejón de Ardoz confirming again that he is one of the best players on the island. He averaged a double-double of 19.2 points per game and 10.8 rebounds, in addition to averaging 54% from the field and a very respectable 37% from 3-point range. Aurrecoechea, a titan on the boards since forever, almost grabbed five offensive rebounds (4.6 ORPG) in addition, and added almost a steal per game (0.9 SPG) in 33 minutes on the court with the Icelandic team.
Aurrecoechea joins a team that is third in the standings in Chile, with a current regular season record of 16-6, hot on the heels of Universidad de Concepción with a 17-4 mark, and Atlético Puerto Varas, with 16 wins and 7 losses. He will step in in the middle of the current playoffs series against C.D Ánimas, tied to one victory apiece.
The 2.04 meter tall power forward is the most successful of the Torrejón Basketball Academy graduates who have followed the North American path, having graduated from New Mexico State with honors. The man from Torrejón completed a dream senior season, playing March Madness after having been the best midfielder in his conference, the WAC. He was awarded First-Team All-WAC, posting averages of 11.4 points, 5.6 rebounds, and nearly 1 assist per game. With the Aggies, he commanded a 19-game win streak that is historic for his program, while also winning the WAC title for the third time.