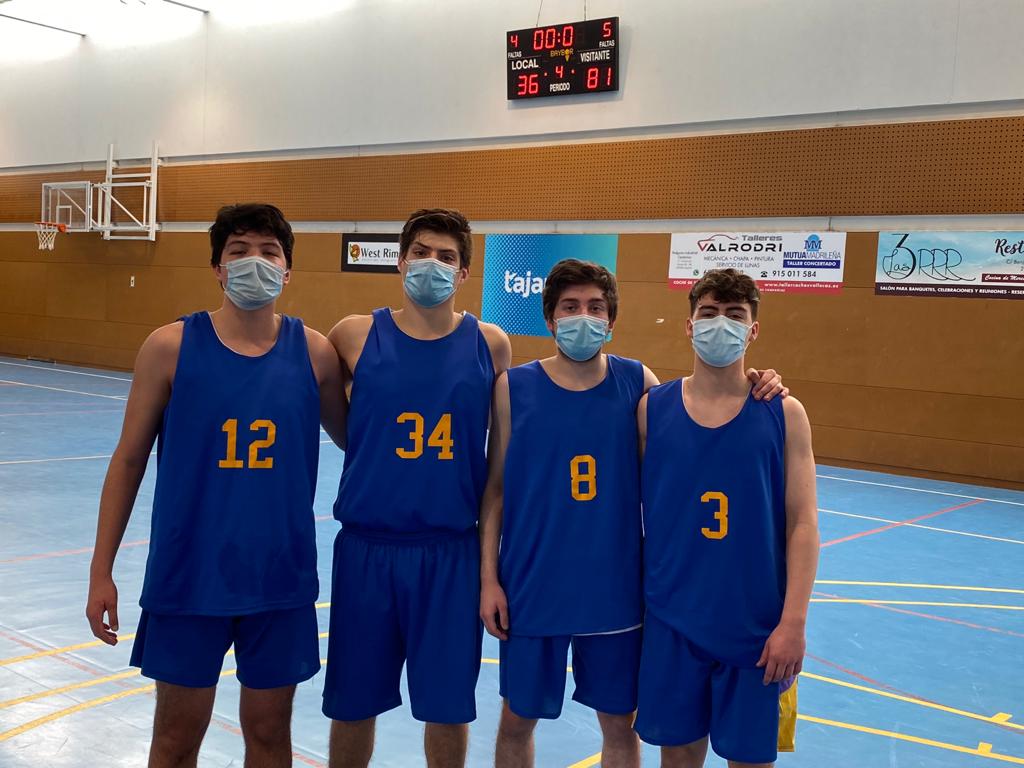 Weekend games for our categories
We close down the weekend with our categories, and the respective chronicles of most of the matchups. A day that helps basketball return little by little after the snow that hit Madrid recently, and some suspensions due to health protocols.
The kids fell to Valdemoro (59-34). A game with a great rival, where despite the absentees and lack of players the boys did not stop fighting until the last minute.
Our Infant Category A (66-64) closed the match against Majadahonda. Once again an exciting game that was decided again in extra time, in favor of our team. A very close match where the small details and the final success of our team, decided a match where anyone can win. Great collective work from the entire team, which in this way adds its second victory and draws at the top of the leaderboard.
The girls of the female Cadet fell defeated (54-46) at the home of Getafe C. Comeback in the final quarter, ours never gave up and fought until the end.
Our Cadet C achieved victory (61-47) over Santa María del Pilar A.
The yellow Cadet D has been unstoppable at Javi Limones, in his confrontation (103-25) against Recuerdo SAD. Spectacular the level of the kids, who once again add another heavy victory.
Cadete B could not return with the win as visitors (62-42) against Olimpico 64.
Cadete A took over the victory (91-70) over Torrelodones B. It was the first official game, many errors after so long without competing, but we were intense.
Junior A failed in their visit to the SBA, with a negative balance (89-71). Our mistakes in the second and third quarters cost us the game. We highlight the good game of Chilean forward Ignacio Ansaldo, with 19 points.
Our U-22 broke the early game against Tajamar (36-81), highlighting the official debuts of the Colombian David Barragán, the Chilean Andrés Salas, and the Chileans of Junior Age Benjamin Fehrmann and Branko Coro with the superior category.
The National Senior Tecmooon Torrejón Basket had the always constant contribution of captain Roberto Donaire, with 19 units, although the team fell (69-45) on his visit to Majadahonda. Record of 1-2 in the season, after what was the triumph of the premises last weekend. There will be a double day before the French Lyceum.