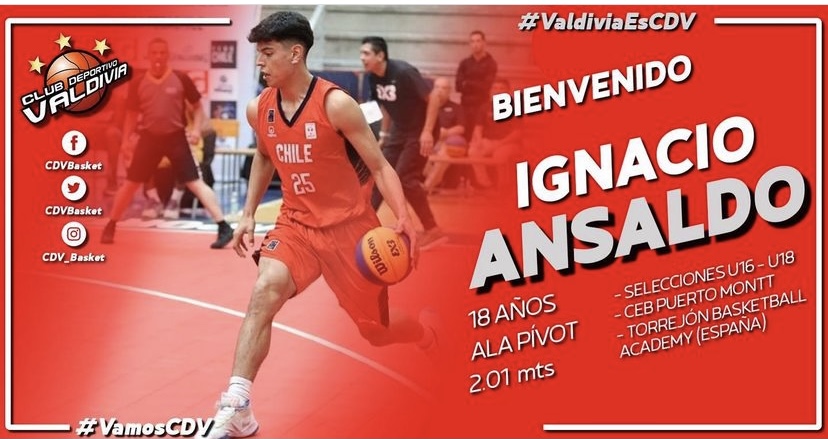 Ansaldo and Jiménez are CD Valdivia new signings
Our TBS development program continues to export players onto the pro ranks, and thanks to the joint efforts and trust in our Chilean project, we now have two new prospects who have graduated to the next level. Chileans Ignacio Ansaldo and Joaquín Jiménez have signed as new players of Club Deportivo Valdivia, of the Chilean National League, and will debut in the first division in the next few days for the start of the league.
Ansaldo, class 2003 and 2.01 meters tall, is a power forward who was an impact player in our Junior A last season. He is characterized by his enormous athletic ability, and also by the shot of him that he has developed in these last two years in Torrejón de Ardoz. Ansaldo is also a member of the FEBACHILE youth national teams, and participated in the South American U-15 FIBA ​​in Montevideo in 2018, as well as in the South American U-17 FIBA ​​in Santiago de Chile, where his selection was fifth in the continent in both tournaments.
Jiménez, also belonging to the 2003 generation and 1.88 meters tall, is a guard who played in our Junior categories and stands out for his ball handling, intelligence on the court and his capacity for collective play. Before arriving in Torrejón in 2020, he was a member of Deportivo Osorno in his country. We wish you both success in your new professional adventure, we will always remember you as part of the family.