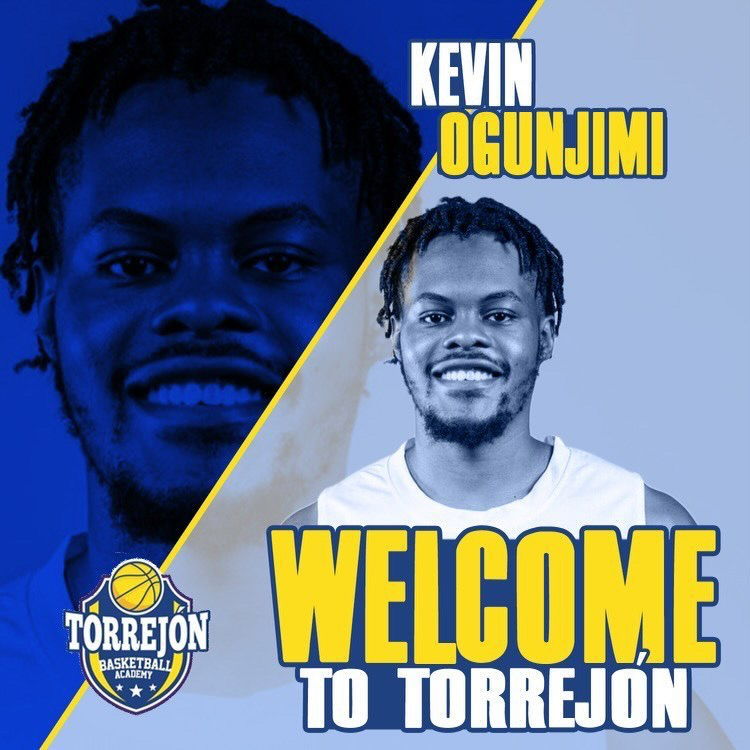 Kevin Ogunjimi is the new signing of our Senior Nacional Basket Torrejón
High-level signing to bolster the National Senior squad in this start of the 2021-2022 campaign of the VIPS First National League, in search of the long-awaited promotion to the EBA League of the FEB Competitions system. American import Kevin Ogunjimi became the new addition to Basket Torrejón, and he already even made his debut, contributing with 12 points in the last weekends victory against Colegio Joyfe.
The scorer of dual Nigerian citizenship lands in Torrejón de Ardoz to be one of the mainstays of the promotion project of our senior team, after important experiences in the last few years. He comes from playing with the Civil Defenders, of the Nigerian Premier League, averaging 15 points, 2.6 rebounds, 2.3 assists and 2.0 steals per game. Also, prior to that in 2019, he was part of the Nigerian national shortlist, team which qualified for the 2019 FIBA ​​World Cup in China.
In 2020, Ogunjimi, around six feet three inches tall, played in the Armenia A League, with an outstanding performance of 11.4 points, 5.0 rebounds, 2.3 assists and 2.8 steals in just twenty minutes on the court, on average. He was third in steals throughout the competition, and also part of the Defensive Team of the cup.
Talking about a summary of his college career at Robert Morris, an impact Junior year catapulted him at the collegiate level: 16.2 points per game on 50% from the field, 5.5 assists, 5.0 rebounds PER 40. In addition, in his last year of school he was elected team captain and Defensive Player of the Year with averages of 11.3 points, 6.0 assists, 4.0 rebounds PER 40.
Welcome to the family, Kev!