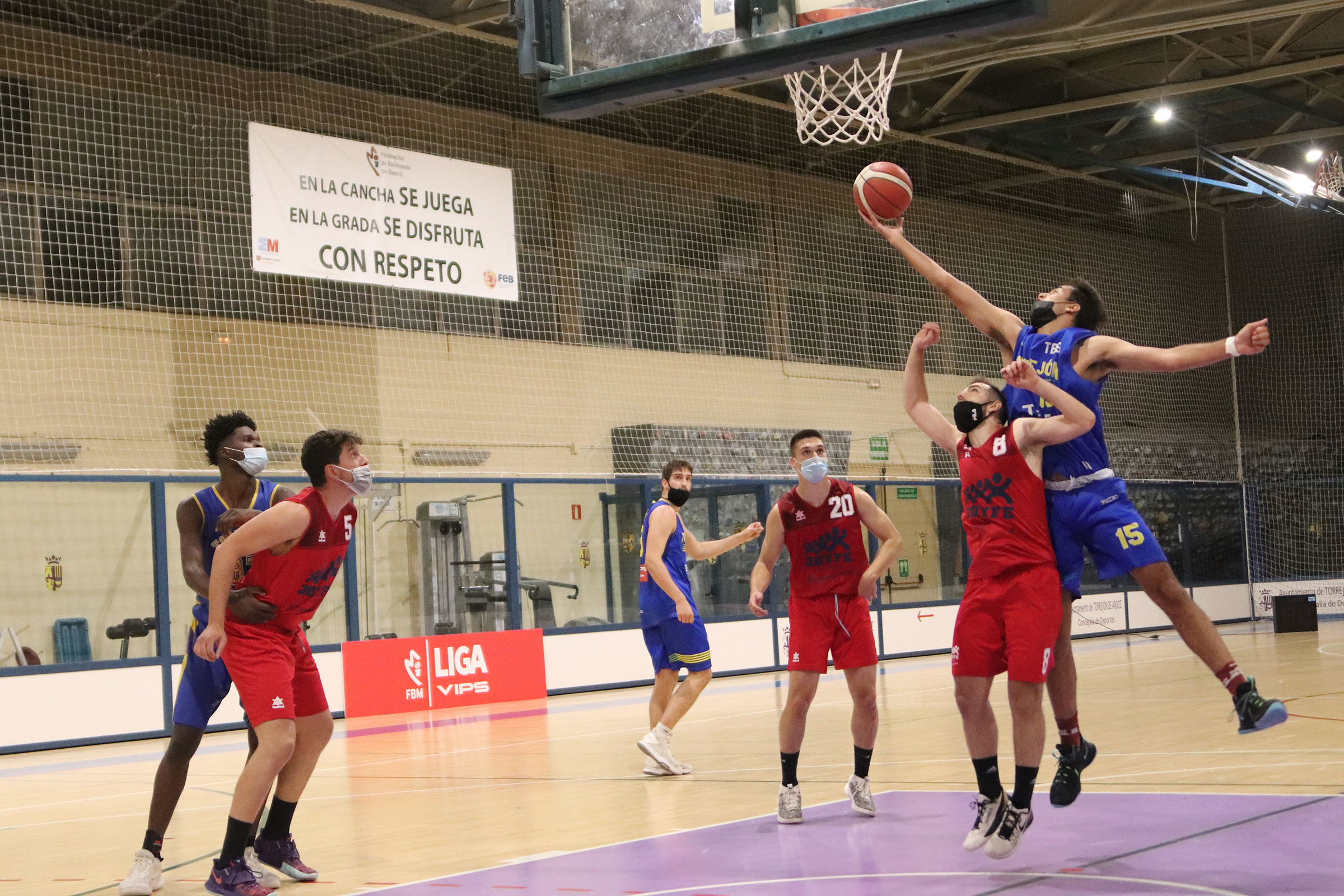 Weekend holiday with no luck
Holiday weekend, where the thick of our TBS categories were able to rest from their regular FBM league competitions. But, the rescheduled game of Junior A has been played and in addition, there was a men VIPS League match for our National Senior. We go in depth at #LaCronica
Junior A had the difficult task of visiting the Real Madrid sports city in Valdebebas (90-49), and despite the valiant effort, falling defeated against the Whites to start the season 0-2 in this first matchup against the champion European. We return to court on October 17 against Spanish Basketball Academy, which is also undefeated in this FBM group.
Also, this past Saturday there was an intense duel held at the Javi Limones Pavilion in Torrejón de Ardoz, with two teams that arrived with a victory and a defeat on the record, in this start of the men VIPS League. The game started with a very even first quarter, where the defenses were imposed on the attacks and there was not much fluidity in offense.
Throughout the match the low profile was maintained and the strong defenses outweighed the attacks. Already in the last quarter the outside success and the offensive rebound gave the visiting team the final advantage. Regarding individual peaks, Alberto López de A.D.C. Joyfe, was MVP. 24 points, 18 rebounds and a PIR of 32 for the visiting player. For ours, Iván Sánchez with another match on a consecutive day, with 24 points.
Box score
Basket Torrejón- 78: Jorge Herráiz (-), Carlos Abentín (12), Juan Manuel Mateo (-), Roberto Donaire (13), Iván Sánchez (24), Juan Manuel Palau (-), Javier Sánchez (2), Mario Pérez (12), Pau Monroig (8), Salif Diarra (2), Vito Tomás Zaccaria (5).
A.D.C. Joyfe- 83: Alberto López (24), Alejandro Rodríguez (2), Daniel Torrijos (17), Juan José Núñez (2), Rafael José Alonso (3), Adrián Ruiz (5), Alejandro Moreno (3), José Luís Sáez-Benito (-), Patrick Varbanov (1), Ángel Luís Olmedo (14), Enrique Ortiz (10), Adrián Muñoz (2).