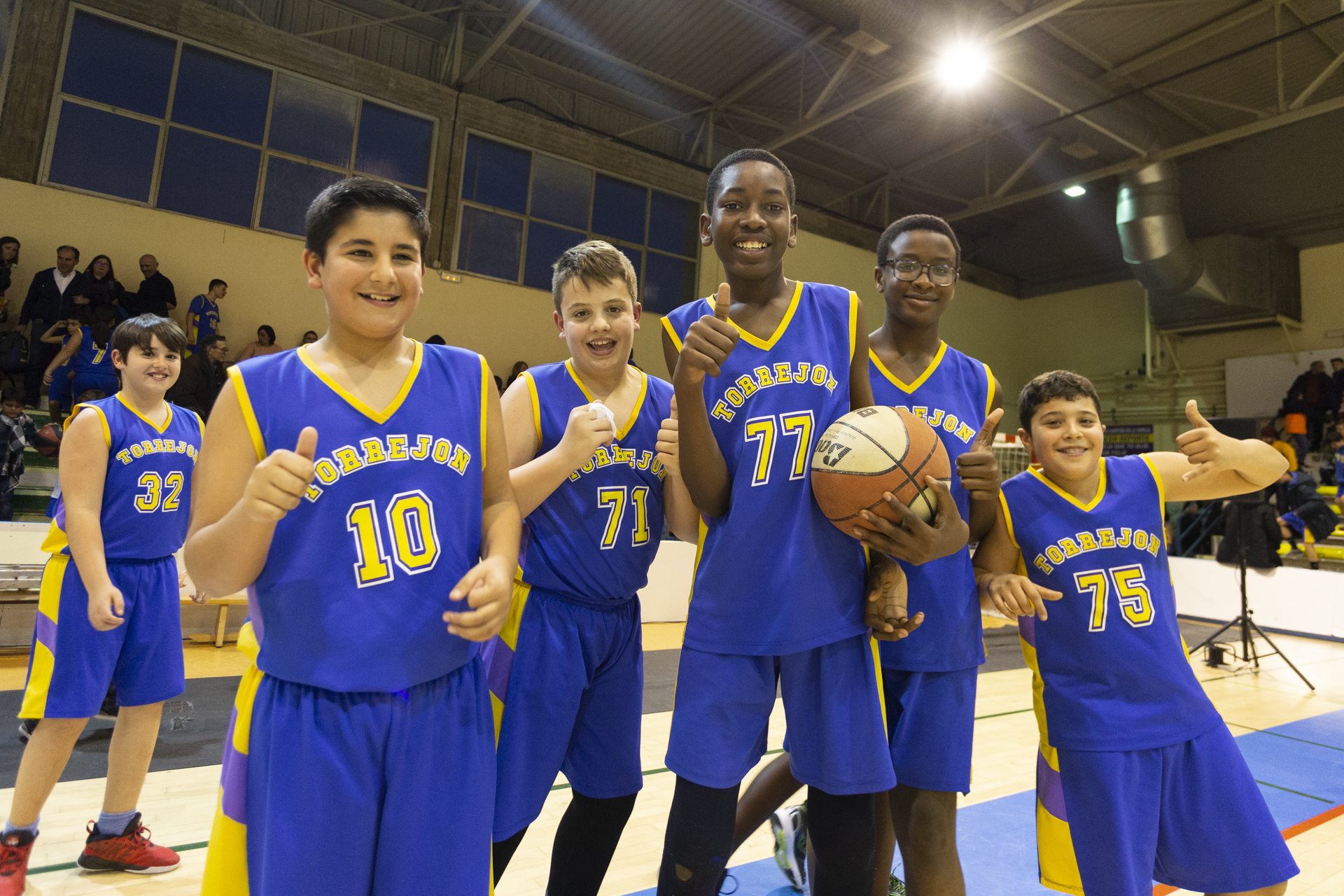 First #LaCronica edition of 21-22
The balance after each weekend in the various categories that feed Torrejón Basketball Academy farm system has returned. Another edition of #LaCronica that tells us what happened after the start of the 2021-2022 season of the Madrid Basketball Federation, and that we review those performances below:
Infantil A was clearly dominant (39-79) over San Viator A, visiting. Phenomenal performance of the 2008-2009 category with forty points difference. Our Cadet B started very well with a great victory (43-72) as visitors, against Uros from Rivas B. We will meet this rival again this coming weekend, to achieve a start to the season with possibly two wins in a row.
The other team to start out winning was Cadet A from TBS. They did it after three very even quarters, even with a slight advantage for the local Fundal Alcobendas A. An overwhelming last quarter of 9-27 final was clear for our team. The success of Salif Diarra, taking a step forward in his development this beginning of the year with 25 points and the Swiss point guard Nathan Fernández was too much for Alcobendas (78-83).
Junior B could not get the result in their visit to Zentro Basket 05 (85-82), almost scratching the victory in a difficult stadium to play. Next weekend is the turn of rematches in Torrejón de Ardoz, this October 3 at 7:00 p.m.
Tough test in the 2021-2022 debut for Junior A, neither more nor less than against the European champion Real Madrid (50-117) at our Javi Limones. A great pleasure to see the stands of our pavilion with spectators again, after so many months of a pandemic with no fans in the bleachers. High grades for the Senegalese Salif Diarra giving an age advantage in this category, as well as the Chilean point guard Benjamin Fehrmann. The return will be in two weekends in Valdebebas, on October 10.