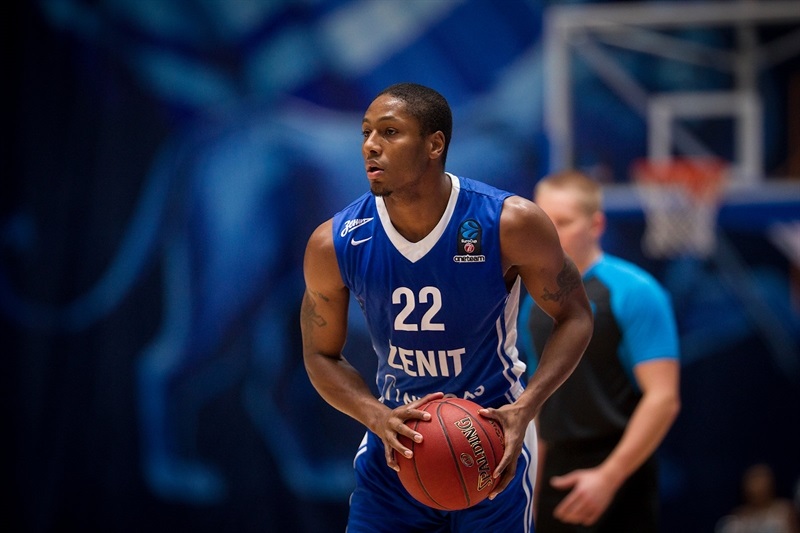 Zenit St Petersburg will head to Torrejón for their preseason
We are thrilled to have a Euroleague team in Torrejón de Ardoz soon. The Jorge Garbajosa Pavilion will host the friendly games of the Zenit St. Petersburg, for the first time in a pre-season tour on Iberian soil.
The Russians will face on September 19, the Buenos Aires-based club Obras Sanitarias, which returns to Spain for its pre-season work prior to Super 20 in Argentina based in Torrejón, at 20:30. The next day, Movistar Estudiantes will face Zenit at the same hour.

The team finished in fourth place in last season´s VTB League after falling in the semifinals against the reigning champions, CSKA Moscow, a competition that mostly gathers Russian teams, as well as from Kazakhstan, Estonia, Latvia, Poland and Belarus. The biggest newcomer in the Zenit ranks is the signing of the Mexican center and former Real Madrid stalwart Gustavo Ayón, with NBA experience on his resume.
The squad run by the Spanish head coach Joan Plaza will participate in this edition of the Euroleague after having obtained the Wildcard, after the victory of Valencia Basket in the EuroCup, torunament spot that gives an automatic berth also to the maximum competition of European basketball.
This arrival of Zenit, organized by our academy for promoting the international vision of using basketball for the integration and cultural projection of the city, goes along with it the enormous merit of the City Hall of Torrejón de Ardoz, which we thank for the wide support forever. Many thanks!